Air Force search for yacht near Fiji

NZ Newswire
22/06/2017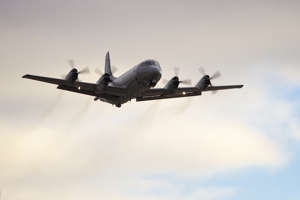 © Richard Wainwright/Pool/AP Photo Royal New Zealand Air Force P3 Orion (for representation purposes only) A Royal New Zealand Air Force Orion has been sent to look for four people who set off their emergency beacon aboard a New Zealand-owned yacht 425km southeast of Fiji.
Air Commodore Darryn Webb says the Orion left Auckland on Friday morning to search for the 18-metre yacht, which is believed to have broken rigging.
He expected the aircraft to reach its estimated location before noon.
"Time is of the essence in situations like this," Air Cmdr Webb said.
"The Orion's priority is to ascertain the nature of its problem and provide assistance as required."
Crew members of the yacht sent text messages to their relatives on Thursday night to inform them that their vessel's backstay was broken, affecting their ability to sail.
The last text message was received from the yacht about 2am on Friday.