All firms urged to have anti-bully policy

NZ Newswire
3/11/2016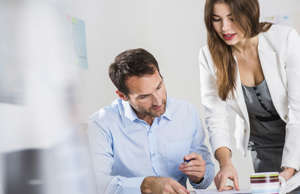 © REX Features

Picture for representational purposes only.

Almost half of New Zealand businesses don't have a policy in place to deal with workplace bullying and harassment, a survey shows.


Just 56 per cent of businesses have a formal process for handling complaints, according to the latest New Zealand Diversity Survey.

Another 20 per cent have some sort of initiative to address the issue.

Diversity Works New Zealand chief executive Bev Cassidy-Mackenzie says its frightening that a quarter of organisations surveyed indicated they had no framework set up to deal with bullying.

The survey, which began in 2013, is carried out twice a year by Diversity Works NZ in partnership with the New Zealand Chambers of Commerce.

Ms Cassidy-Mackenzie says conflict at work is inevitable but if it escalates into bullying, harassment or violence, it can have serious impacts.

"Apart from the personal cost for individuals, it also comes with a huge cost for the business because the fall-out is higher stress levels and lower productivity, and higher absenteeism and turnover," she said.

She said all organisations, including small businesses, had a responsibility to put policies in place to protect managers and staff.