All Whites match goes on despite shooting

NZ Newswire
8/06/2016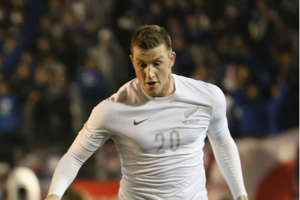 The All White's OFC Nations Cup semi-final in Port Moresby is going ahead, despite police shooting student protesters in the city.
At least four students are believed to have been killed and at least 15 wounded when police fired on an anti-government protest in Papua New Guinea's capital on Thursday.
New Zealand's soccer team was scheduled to play New Caledonia at 6pm (NZT) in the semi-final of the OFC Nations Cup at Sir John Guise Stadium in Port Moresby.
In a statement, Oceania Football confirmed the game would still be going ahead.
"OFC has received advice from its security consultant regarding the protest at University of Papua New Guinea and, having held discussions with all relevant stakeholders, a decision has been taken to continue as planned," it said.
Meanwhile, New Zealand's Ministry of Foreign Affairs and Trade says there is no reason to believe any Kiwis have been caught up in the shooting.
There are currently 136 New Zealanders as registered in the country.
An MFAT spokesman said those currently in Port Moresby were being advised to "exercise a high degree of caution" across all parts of the city and to avoid large crowds and protests.
Police officers are believed to have fired on a group who had planned to march from the University of PNG's Port Moresby campus to parliament to demand Prime Minister Peter O'Neill quit over corruption allegations.