All Whites to play New Caledonia in AKL

NZ Newswire
18/08/2016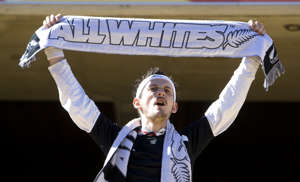 © Getty Images A New Zealand fan holds up a scarf saying All Whites. The All Whites will head to Auckland's North Shore to take on New Caledonia in their first home World Cup qualifier.
The national side will face their Pacific opponents on November 12 in Albany, before travelling to New Caledonia for the return leg three days later.
They will also play Fiji home and away in late March.