Amir amused by dropped catch tally

NZ Newswire
28/11/2016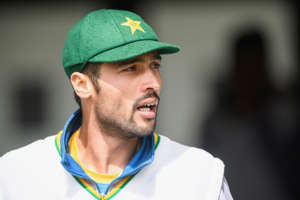 Mohammad Amir has a fair idea of how many catches have been dropped off his bowling since he returned to Test cricket from a spot-fixing ban.
"It's difficult to keep a count but at least 12 to 13 in Tests and six to seven in the short format as well," he said with a laugh.
Pakistan's 24-year-old left-arm quick returned to Test cricket in July after a ban of five years for match-fixing
The Cricinfo website has the tally at 11 either dropped catches or tough chances put down in eight matches against England, the West Indies and New Zealand. It includes Amir himself shelling one.
Amir admitted it was disappointing to have catches dropped after the effort of running in and bowling but he tried to be a team man.
"It affects the team more than the individual, but this is part of the game."
Amir, at 18, became the youngest bowler to take 50 Test wickets but was then jailed for six months and banned from cricket for five years after he admitted bowling pre-planned no-balls against England in 2010.