Andrew Fifita fined $20,000 by NRL

NZ Newswire
22/12/2016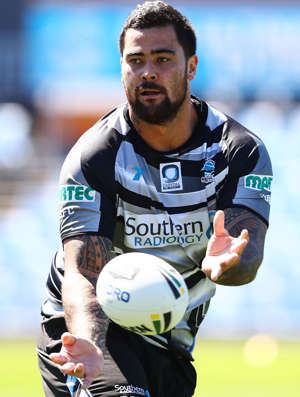 © Brendon Thorne/Getty Images Andrew Fifita The NRL has fined controversial Cronulla forward Andrew Fifita $20,000 for his on-field support of convicted killer Kieran Loveridge.
A NRL spokesman said Fifita had also been warned that any further breach could result in him being deregistered.
Fifita was photographed on seven occasions playing with the message "FKL" on his wrist in the 2016 season, believed to stand for "Free Kieran Loveridge", "For Kieran Loveridge" or "Forgive Kieran Loveridge".