Animal abusers shamed in list

NZ Newswire
31/10/2016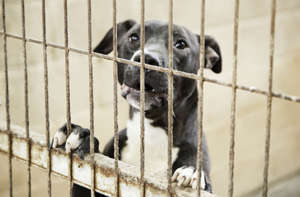 Two starving dogs found eating another dog and a puppy beaten so severely it was unable to open its fractured jaw are among disturbing abuses reported in New Zealand's latest animal welfare List of Shame.
The New Zealand Society for the Prevention of Cruelty to Animals released its annual list ahead of its November 7 to 13 fundraising appeal in support of education and rescue efforts.
SPCA acting chief executive Andrea Midgen said the list brought to light "only the tip of the iceberg" in what was a record year for complaints.
"Our SPCA inspectors investigated a record 15,219 animal welfare complaints last year," she said.
"This List of Shame is the culmination of these - the very worst cases of horrible animal abuse, neglect and cruelty."
While the two emaciated dogs found eating a deceased companion were put down, Ms Midgen said her organisation's work was valuable because it helped other animals get a second chance.
2016 List of Shame's five worst offenders:
1. A Christchurch man was sentenced to 15 months in jail for inflicting injuries on his six month old puppy, including more than 11 fractures to her head, jaw, legs and ribs. She was later euthanised.
2. A Te Kuiti man was sentenced to 4 months community detention and disqualified from owning dogs for 10 years after witnesses reported seeing him beat his dog, which was found with bruising and swelling.
3. A Horowhenua woman was sentenced to 120 hours community work and disqualified from owning horses for 2 years after her malnourished animal had to be put down for humane reasons.
4. A Shannon man was sentenced to 200 hours community work and disqualified from owning production animals for 5 years after SPCA inspectors found one bull calf dead and a second unable to stand on his property. The second animal was later euthanised.
5. A stray and emaciated puppy was euthanised after being taken into the Rotorua SPCA unable to stand and suffering from the contagious and painful parvovirus. The people responsible have not been found.