Another blow for prisoner voting ban

NZ Newswire
26/05/2017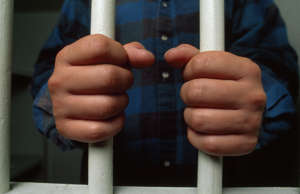 © Getty Images Jail The Court of Appeal has ruled against the Crown as it battled a legal ruling that a blanket ban on prisoners voting is inconsistent with the Bill of Rights.
In a decision released on Friday, the appeal court ruled against the attorney-general and in favour of long-serving prisoner Arthur Taylor and four others, Hinemanu Ngaronoa, Sandra Wilde, Kirsty Fensom and Claire Thrupp.
The five had won a case in the High Court in 2015, where Justice Paul Heath ruled a 2010 law change (driven by National's Paul Quinn) put unjustified limits on prisoners' rights with a blanket ban on voting.
Before the law was enacted, only prisoners serving sentences of more than three years were prohibited from voting.
The Crown appealed the decision, but in their decision, the Appeal Court justices describe as "bold" its core argument that judges aren't able to make declarations of inconsistency (DoI) in such cases.
"The higher courts of New Zealand have jurisdiction to make a DoI," the justices said.
"The jurisdiction derives from the power of the higher courts to answer questions of law and is confirmed by the Bill of Rights."
In 2010, the attorney-general actually warned parliament the law change contravened the Bill of Rights Act before it was passed.
In his 2015 decision, High Court Justice Paul Heath said there were inconsistencies in the way the law was applied to criminals, for example, keeping low-level offenders from voting if their sentence coincided with the general election.
"Someone who goes to prison because he or she has no suitable home detention address loses the right to vote, whereas someone sentenced to home detention does not," a statement from the court said.