Another car sought in Ruatoria death

NZ Newswire
20/04/2017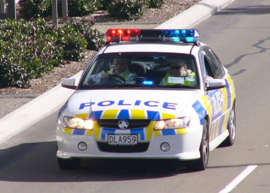 Police are looking for a second car after a pedestrian was killed near Ruatoria over the weekend.
Nelson Hari, 25, was found unresponsive on the side of Tapuaeroa Road early on Sunday morning, and it's thought he may have been run over.
A forensic examination of one car has been completed, and police are looking for another which will have damage to the front of it.
"The inquiry team want to hear from everyone who was on the Tapuaeroa Road, or was travelling on SH35 from the Ruatoria turnoff to or from Te Araroa," Detective Sergeant Kevin Ford said on Friday.