Another housing protest in Auckland

NZ Newswire
23/09/2016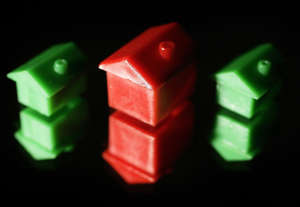 © Rex Shutterstock Various Houses from the game Monopoly. Protesters are gathering in Auckland to call on the government to do more about the cost of housing in New Zealand's largest city.
The protest at Aotea Square from 1pm on Saturday will have a "Monopoly" theme, organisers Stand Up Youth Union Movement and Unions Auckland say.
"For young people today, it's like starting a game of Monopoly without even enough cash to even buy the very cheapest property on the board. Meanwhile, those who played before us still hold all the cards," says spokesman Hamish Hutchison.
We're assembling "to express a deep anger for being cheated off the board. It's time to change the rules of the game," Mr Hutchison says.