Another Scott Watson chapter in wings

NZ Newswire
31/10/2016
Corrections has given permission for a journalist to sit in on the meeting between convicted Marlborough Sounds double killer Scott Watson and the father of one of his victims.
It is hoped the meeting can take place over the next few months, North & South magazine's Mike White says.
"This has been something we have been trying to arrange for many, many years and have faced a number of hurdles and have been forced to go the High Court twice," White told TV3's Paul Henry programme on Tuesday.
The approval was confirmed by a Corrections spokeswoman.
Watson, 45, is serving a life sentence for the murders of Olivia Hope,17, and 21-year-old Ben Smart. The pair were last seen boarding a yacht moored off Furneaux Lodge in the Marlborough Sounds on New Year's Day, 1998 and their bodies have never been found.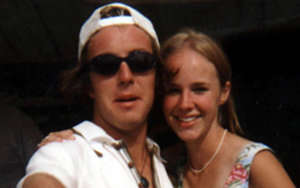 Watson maintains his innocence and the police investigation which led to his conviction has been criticised since in books about the case.
White last year interviewed the inmate for a piece which was published in the magazine.
Both parties had requested his presence and Watson wanted to impress his innocence on Mr Hope, White said.
"He's run out of his legal appeals and he feels it's important to be able to publicise his case."
White said Mr Hope realised he would not be able to divine his innocence or guilt in the meeting but had questions about things he didn't think were raised adequately at the trial.
There was no ban on Mr Hope meeting Watson, but they both insisted White was there so an independent third party knew what was said.