AOL Says Spoofed Emails Appeared To Come From 2% Of Accounts, No Financial Info Affected

TechCrunch
28/04/2014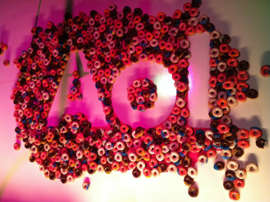 AOL just released more information about from earlier this month.
In , AOL (which owns TechCrunch) wrote that its investigation is still ongoing, but it acknowledged that a "significant" number of users were affected, with the spoofers gaining access to "AOL users' email addresses, postal addresses, address book contact information, encrypted passwords and encrypted answers to security questions that we ask when a user resets his or her password, as well as certain employee information."
The company says that the encryption on passwords and security questions was not broken, but it still suggests that users change them.
"In addition, at this point in the investigation, there is no indication that this incident resulted in disclosure of users' financial information, including debit and credit cards, which is also fully encrypted," the company said.
Spoofing involves sending spam messages that appear to come from an email user but didn't in fact originate from that user or their email provider. In this case, the company says spoofed emails appeared to be sent from "roughly 2%" of all AOL accounts.
Following the spoofing incident, to prevent future hacks.