Apple's Massive Debt Offering Will Total $12B

TechCrunch
30/04/2014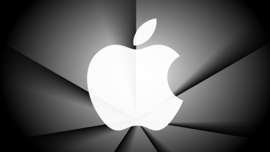 Apple will raise $12 billion in debt, paying a 0.77 percent premium over Treasuries on the component 10-year notes. The offering will contain seven parts, with maturities ranging from three years to 30.
Apple's recently is not cheap. By raising a fresh $12 billion via bond issuance, Apple is not forced to bring home foreign cash reserves, a process that the company previously stated would "incur significant tax consequences."
It is massively cheaper for Apple to sell debt here and pay minute interest on the bonds, then to bring home equivalent sums from abroad that would take on double-digit tax penalties. Welcome to international finance.
Via , here's the breakdown of the debt, with the "+" figures indicating that traunch's basis point spread over Treasuries:
The offering, while massive, is around 30 percent smaller than last year's . Apple recently raised its dividend by 8 percent, and added $30 billion to its share buyback program, raising the total from $60 billion to $90 billion.
According to the , the $12 billion sale attracted $40 billion in orders. So the markets are more than willing to commit massive sums to the technology giant at rock-bottom prices.