Armed police search house in Thames

NZ Newswire
27/08/2016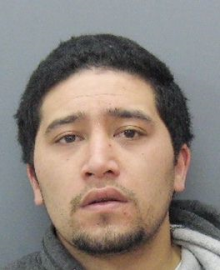 Armed police have searched a house in Thames for a wanted man but are still looking for him.
Rameka Wikaira, 26, may have committed burglaries in the Thames area recently and the stolen goods he has include firearms, police say.
He has also breached prison release conditions.
Armed police searched a house in Currie Street in Thames on Saturday afternoon but did not find Wikaira there.
Police have now issued a description of him and say he should not be approached because he's armed and dangerous.
He is 171cm tall and of medium-to-thin build.
"We would like to make it clear to friends and associates of his, there may be charges for anyone caught assisting him with avoiding police," Sergeant Russell Richards says.