Arrest of wanted man in Hamilton

NZ Newswire
4/02/2017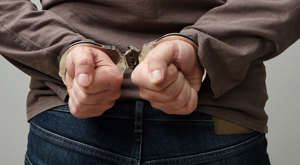 © markara/iStock/Getty Images Wanted man arrested in Hamilton Armed police have arrested a wanted man in Hamilton.
A number of searches were carried out by police on Saturday and 28-year-old Te Aihurangi Edwards Tangiora was found about 5pm, says Detective Sergeant Terri Wilson.
He will appear in Hamilton District Court on Tuesday, facing charges of wounding with intent to cause grievous bodily harm, using a firearm in the commission of an offence, and participating in an organised criminal group.
Earlier Fairfax reported on Saturday afternoon armed police re-established cordons around a home on Rimu St in the Hamilton suburb of Maeroa that was the subject of an earlier police operation on Friday.
Traffic and residents were asked to avoid the area.
Tangiora was wanted in relation to an incident in the suburb of Fairfield on January 29.
It has been reported that a man suffered a gunshot wound to the leg from a rifle at a Sefton Cres home in a gang-related clash. It was understood the shot was fired into his kneecap.