Arrested man flees hospital in gown, cuffs

NZ Newswire
4/03/2017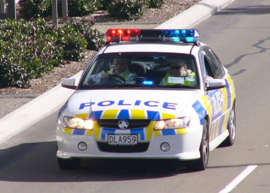 An arrested man has managed to escape police by doing a runner from a hospital while still in a gown.
Hamilton police are looking for 30-year-old Piripi Springhall, who they say was receiving medical treatment at Waikato Hospital when he fled in handcuffs on Saturday.
Springhall, who had been arrested earlier in the day, is described as Maori, 176cm tall, with a solid build and short shaved hair.