Arrests after violent Mangere robbery

NZ Newswire
18/05/2017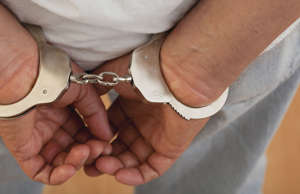 Two people have been arrested after a group wearing masks robbed a Mangere dairy and attacked a worker.
A group of four entered the superette on Raglan Street in Auckland's south on Tuesday night and caught a dairy worker by surprise, striking him in the back of the head.
One of the masked people then held a knife to the worker's throat and threw him to the ground, before fleeing with cigarettes.
Two men, aged 17 and 20, have now been arrested, police said on Friday morning.
They have been charged with aggravated robbery and are expected to appear in the Manukau District Court on Friday.
A search for the other two people was still ongoing.
Police this week released CCTV footage of the incident in hopes someone would dob the group in.
The dairy worker suffered facial injuries and bruises to his body in the attack.