Arrests but child kidnaps rare: police

NZ Newswire
12/04/2017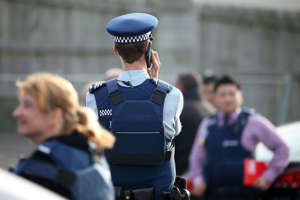 © Fiona Goodall/Getty Images File photo Police have arrested seven people in the past four months over suspicious approaches to young people but say child abductions are still extremely rare in this country.
Abductions have hit the headlines after it was revealed there were 92 reported cases of people under the age of 19 being abducted or kidnapped in the year to February.
Police on Wednesday revealed 23 offenders had been identified and seven arrests made in the past four months, with investigations ongoing.
There were two arrests in Wellington and single arrests in Canterbury, Hawke's Bay/Gisborne, Bay of Plenty, west Auckland and the South Island, all of which were initially reported as suspicious approaches.
"In many of the recent cases, police are investigating suspicious approaches rather than attempted abductions," said national prevention manager, Superintendent Eric Tibbott.
The increase in reports did not mean there was an increase in the crime, he said.
"These are typically very complex and sensitive inquiries given that they involve children, so we need to work carefully and meticulously through the investigation process.
"A number of these current inquiries also involve people experiencing mental health issues, which adds to their complexity."
Supt Tibbott said child abductions in New Zealand were still extremely rare, with most being custodial related. Only a small number involved complete strangers.
POLICE TIPS FOR STUDENTS AND PARENTS:
* Make clear rules about getting home
* Go to school with your child so that you can show them the safest route
* Meet the parents of children in your area and keep in touch
* Teach the children to walk home together in twos or small groups, not alone
* Actively encourage students to report anything that makes them feel unsafe or uncomfortable to teachers or police