Asian meeting an opportunity for NZ

NZ Newswire
5/05/2017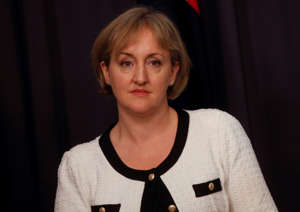 © AAP Image/Lukas Coch Associate Finance Minister Amy Adams Associate Finance Minister Amy Adams is hoping to promote New Zealand as a good place to invest at meetings in Japan.
She's attending the 50th Asian Development Bank (ADB) annual meeting in Yokohama.
Members are expected to discuss regional and global risks and the global economic outlook.
Ms Adams will meet with ADB President Takehiko Nakao, Governor of the Bank of Japan Haruhiko Kuroda, and President of the Japanese Government Pension Fund, Norihiro Takahashi.
"New Zealand's economy is strong and diverse, and I'm looking forward to providing an overview of our growth and outlook, particularly as an opportunity for investment," Ms Adams said ahead of the meeting.
She will also attend roundtable discussions with members of the Australia New Zealand Chamber of Commerce.
The ADB was established in 1966 to boost social and economic development across Asia. It is now focused on reducing poverty and improving the quality of life in Asia and the Pacific.