Auckland average house price rises 2.8pc

NZ Newswire
6/06/2017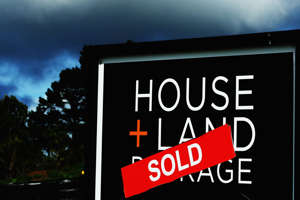 Auckland's average house price rose in May from April, while sales and new listings jumped although they are still below the levels of May 2016, says realtor Barfoot & Thompson.

There were 886 sales in May, up from 664 sales in April, which was the lowest for that month since 2008, Barfoot said.
Sales were down 32 per cent compared with May last year. The average price rose to $942,717, up 2.8 per cent from April and up 7.8 per cent from May 2016.
New listings rose 34 per cent to 1734 in May from but were down from 1905 in May 2016, Barfoot said. Total listings were 2 per cent higher at 4298, a gain of about 43 per cent from the same month last year.
"With a sound number of new listings, total listings at their highest for the past five years and low sales, there was greater pressure on prices to fall than has been experienced for some years," said Barfoot managing director Peter Thompson.
The surge in Auckland house prices has ensured an increasing number of sales for $1 million-plus.
In May, 341 properties, or 38.5 per cent of the total, sold for more than $1 million, while 58, or 6.5 per cent, sold for more than $2 million.
Those sold below $500,000 made up 4.5 per cent of the total, or 40 properties.