Auckland double murder trial begins

NZ Newswire
26/04/2016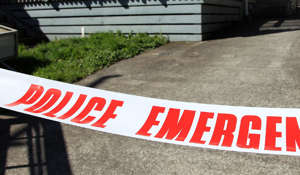 A jury has been selected in the trial of a man accused of murdering an Auckland woman and her young daughter.

Kamal Reddy, 42, has on Tuesday gone on trial accused of the murder of Mubarak Yusef and toddler Juwairiyah Kalim in the High Court at Auckland.
A jury or five men and seven women has now been selected for the trial.
Justice Raynor Asher will give his opening remarks to the jurors shortly, before the prosecution opens its case.
Police believe Ms Yusef and Juwairiyah were killed in their Howick home in late December 2006 or early 2007, but were only reported missing in January 2013 by Ms Yusef's mother.
Ms Yusef - commonly known as Pakeeza Faizal - was in her mid-20s when she died, while Juwairiyah, or Jojo, was three years old.
Their skeletal remains were found under the Takapuna Landing Bridge in October, 2014 and Mr Reddy was charged shortly after.
Jojo's father, Faizal Kalim, hired a private investigator to find the pair.
The trial is set down for four weeks.
.