Auckland drives NZ's screen growth

NZ Newswire
12/04/2016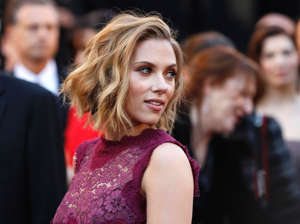 © Lucas Jackson Scarlett Johansson has been in NZ filming for 'Ghost in the Shell' Wellington's celebrated film industry has been hit by a 50 per cent decline in production revenue but television work in Auckland has taken up the slack as the country's screen industry continues to grow.
With production of James Cameron's Avatar sequels put off last year, the total revenue from the capital's screen businesses dropped 15 per cent in 2015, to $586 million, reflecting the city's 55 per cent decline in film production revenue, Statistics NZ says.
Despite that, New Zealand's screen industry revenue climbed $66m to $3.22 billion in 2015 as television production in Auckland rose by $150m, the government statistician said.
"Television programme production in Auckland is really showing strength," said senior manager Nicola Growden.
Revenue from commercials was up from $160m to $545m, despite fewer being shot.
"This was driven by increases in commercial-derived revenue from businesses involved in contracting activity."
Screen industry production and post-production was up 9 per cent on 2014.
The amount of work coming from North America had decreased but more had come in from Asia and Australia, she said.
Auckland and Wellington dominate the screen industry.
In 2014, there were 14,200 people employed in the screen industry, down from a high of 16,000 in 2009.
NEW ZEALAND'S 2015 SCREENSHOT:
* $545m was earned from commercials, up from $160m
* 2100 commercials shot (2400 in 2014)
* 35 feature films completed
* 300 music videos
* 1240 one-off television shows or series