Auckland masterplan gets thumbs up

NZ Newswire
8/08/2016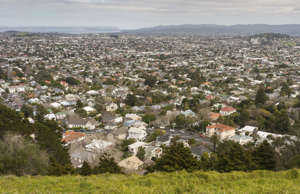 Auckland Council staff have given a thumbs up to the bulk of the proposed masterplan for the city's future planning, but they've also rejected a raft of suggestions, including scrapping minimum homes sizes.
An independent hearing panel of specialists last month released their proposal for Auckland's Unitary Plan - which will dictate what can be built and where in the super city for at least a decade to come.
Its plan, the product of two years of hearings, proposed significantly more density than the council sought, recommending room for 270,000 new homes in Auckland's current space and more than a 100,000 more from expanding the city's urban limits.
It also called for a scrapping of minimum apartment sizes and reducing heritage protection for pre-1944 buildings.
But in a lengthy report on the proposal, Auckland Council staff have rejected parts of proposed policies in 14 different areas.
Major changes the council wants include keeping minimum dwelling sizes, saying restrictions would help make denser areas more desirable places to live.
It's also called for protections for places of value to Mana Whenua to be kept.
Council staff have also been critical of a lack of infrastructure planning in some proposed new developments, saying Crater Hill is not suitable for urban development, and arguing areas such as Redhills, Wainui and Okura need better plans for public transport.
Councillors will on Wednesday begin seven days of debate over which recommendations to accept, with the Development Committee discussing the matter first before it moves onto the council's governing body.
By August 19 they'll have to come to a decision, unless councillors apply to the Environment Minister for a 20-day extension.
The government has previously warned it would lean on the council to pass a comprehensive housing solution for Auckland.
CHANGES THE COUNCIL WANTS TO THE PROPOSAL:
* Keeping minimum apartment sizes
* Better transport infrastructure plans in several areas to be developed
* Maintaining protections for places of value to Mana Whenua
* More protection for quality agricultural land
* Not deleting ambient air standards
Source: Auckland Council