Auckland needs to tackle housing: Treasury

NZ Newswire
21/06/2016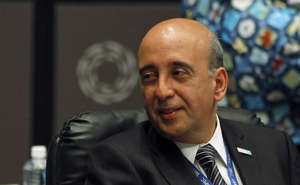 Auckland needs to find solutions to its housing woes because they impact everyone from Cape Reinga to Stewart Island, Treasury boss Gabriel Makhlouf has warned.
In a speech to the Auckland advisory group summit on Tuesday, Mr Makhlouf said when population growth is outstripping housing supply in Auckland, there's little doubt there's a problem that needs to be tackled.
"When investors are content to leave land undeveloped when there is such high demand for housing, something's not working," he said.
"And when New Zealand's housing debt is around $215.9 billion, a 26.6 per cent increase in five years, nobody should be surprised the Treasury is concerned."
Mr Makhlouf highlighted the impact of high and rising house prices in Auckland on labour market mobility nationally.
He said while the bulk of New Zealand's high-tech manufacturing jobs are located in Auckland, it's difficult to attract skilled and well-qualified workers from elsewhere if they find it too expensive to buy a house and put down roots.
The Treasury secretary also raised concerns about the impact of "NIMBYism" on the supply of residential housing developments.
"NIMBYism carries a lot of weight," Mr Makhlouf said.
"The Treasury recognises that it's a difficult situation the Auckland Council faces. At the same time we are concerned that the impact of NIMBYism in Auckland affects people elsewhere in the country."
Addressing Auckland's housing issues will require a concerted effort from both central and local government, Mr Makhlouf said.
But he urged Auckland Council to ensure the upcoming Unitary Plan provides sufficient residential development capacity to support urban growth and create a competitive market for land.