Auckland ranks third in quality of life

NZ Newswire
14/03/2017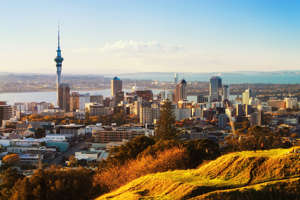 © Getty Images A view of Auckland city from Mt Eden, Auckland, New Zealand. Despite soaring house prices and rising congestion, Auckland has come in third in the world for quality of life, outranking the capital and major Australian cities.
It's kept its third-place spot in Mercer's latest annual Quality of Life Index for the third year in a row.
Wellington came in at 15, while Sydney and Melbourne sit at 10 and 16, respectively.
"By and large, cities in Oceania enjoy good quality of living, though criteria such as airport connectivity and traffic congestion are among the factors that see them ranked lower in terms of city infrastructure," senior partner and president of Mercer's Career business, Ilya Bonic, said.
The only non-European cities in the top ten are Auckland, and Vancouver, which came in fifth place.
Vienna came in first place for overall quality of living for the eighth year in a row, with Zurich coming in second.
The index curates the list based on factors such as climate, disease and sanitation standards, communications, with the local political and social environment and crime also factors.
Even though it's come in third place, it's just been revealed Auckland's traffic congestion is growing, coming in 47th place in TomTom's global traffic index and ranking worse than Hong Kong, which has a population of 7 million.
Average Auckland house prices also topped $1 million in September, although the market cooled slightly last month following the introduction of lending restrictions, according to QV.
QUALITY OF LIVING TOP 10
* 1. Vienna, Austria
* 2. Zurich, Switzerland
* 3. Auckland, New Zealand
* 4. Munich, Germany
* 5. Vancouver, Canada
* 6. Dusseldorf, Germany
* 7. Frankfurt, Germany
* 8. Geneva, Switzerland
* 9. Copenhagen, Denmark
* 10. Sydney, Australia tied with newcomer Basel, Switzerland