Auckland rents static as house prices soar

NZ Newswire
20/09/2016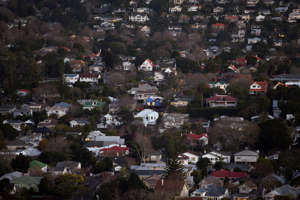 © Bloomberg Tenants in Auckland have escaped much of the impact of the city's soaring house prices with rents increasing by less than the price of a cup of coffee in a year
According to figures from Trade Me, despite the average asking price for a house in the country's biggest city jumping by $88,000 over the course of a year, rents rose by just $1.
The median weekly rent of $500 in August was still the most expensive in the country but had risen by just 19 per cent over the last five years.
Over the same time house prices in Auckland, according to Trade Me's Sale Price Index, have jumped by 73 per cent from just under $497,000 to almost $859,000.
"While landlords have seen the value of their properties increase markedly, it looks like it's been a challenge to leverage that via rental increases," said Trade Me's property head Nigel Jefferies.
Rents rose faster in 11 other regions in the year to August while Auckland rose by just 0.3 per cent.
"Excluding Auckland, the rental market across the country is very strong and tenants are forking out a lot more on average."
Median weekly rents outside Auckland have risen by $20 to $380 in the year with Bay of Plenty leading the way with 20 per cent growth.
It is now $420 a week - the same as it is in Wellington.
MEDIAN WEEKLY RENTS - AUGUST 2016 v AUGUST 2015
NZ - $440 (up 4.8 per cent)
NZ (excl Auckland) - $380 (up 5.6 per cent)
Auckland - $500 (up 0.3 per cent)
Welllington - $420 (up to 10.5 per cent)
Christchurch - $400 (down 6.8 per cent)