Auckland Skypath deal gets green light

NZ Newswire
21/07/2016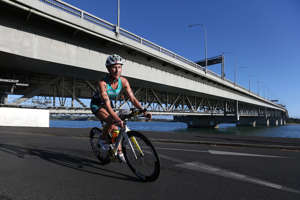 Auckland councillors have given the go-ahead to a private-public partnership deal for a $33 million pedestrian and bike route across the city's harbour.
The decision on the Harbour Bridge clip-on project, the Skypath, was made by Auckland Council's Finance and Performance Committee on Thursday.
The deal will see the path - which will allow bikes and foot traffic to travel between the central city to the North Shore - constructed, operated and maintained by HRL Morrison and Co's Public Infrastructure Partnership Fund, with the council underwriting revenue shortfalls.
At the end of the contract, the council will receive ownership rights.
It is expected more than 10,000 people will use the path each day at peak times at a charge of between $2 and $3 per trip.
The path has been opposed by some residents, particularly in the North Shore suburb of Northcote, who questioned the value of the project among other objections.
The project's resource consent is currently the subject of two Environment Court appeals from the Northcote Residents Association and the Northcote Point Heritage Preservation Society.
These will have to be resolved before the project goes forward.
Mayor Len Brown on Thursday called the project a "vital link" in turning Auckland into a cycling city.