Back fracture sidelines Robertson

NZ Newswire
20/11/2016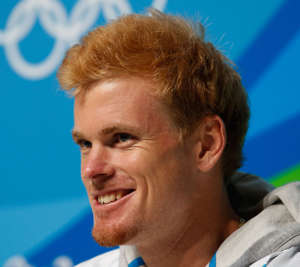 Zane Robertson's plans to test himself over the marathon look to have been disrupted by an ill-timed back injury.
The 27-year-old Ethiopia-based Kiwi was scheduled to contest the 15km event in the Nijmegen Seven Hills race in the Netherlands on Sunday, but tweeted that a stress fracture in his back had forced him out.
Coach Steve Willis, Athletics NZ's high performance distance coach, said details were sketchy but it looked likely that Robertson would have to put his plans to run a marathon on hold.
"It's really unfortunate from all accounts - it seems like he was training really well," Willis told NZ Newswire.
Robertson finished 12th in the 10,000m final at the Rio Olympics, his 27 minutes 33.67 seconds effort breaking Dick Quax's 39-year-old New Zealand record by more than eight seconds.
He had impressed last month in winning the Berlin Great 10k race in 27min 28sec, an Oceania record and reportedly among the 20 fastest times in history.