Bad debt, competition hit ANZ's profit

NZ Newswire
2/11/2016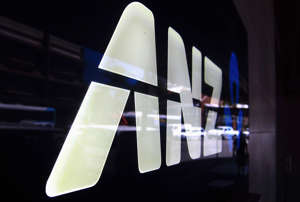 ANZ New Zealand, the local unit of ANZ Banking Group, posted a 9 per cent fall in annual earnings as margins at the country's biggest lender got squeezed by more expensive funding and stiff competition for mortgage lending, and as it dealt with more bad debts.
Cash profit, the favoured measure of the Australian-owned banks, fell to $1.53 billion in the 12 months ended Sept. 30 from $1.69b a year earlier, the Auckland-based lender said in a statement.
Net interest income rose 5 per cent to $3.03b , with net interest margins from the banking division shrinking 12 basis points to 2.38 per cent, while provisions for bad debts almost doubled to $149m.
Net profit dropped 13 per cent to $1.53b, with both the bottom line and earnings measure weighed on by restructuring costs and charges from capitalising the bank's software.
ANZ New Zealand chief executive David Hisco acknowledged profit "wasn't as strong as the 2015 financial year", when it eked out a 0.3 per cent gain in earnings as a bigger loan book made up for skinnier margins, but said "the New Zealand business is performing well and reflects the performance of the economy."
The New Zealand banking division accounted for 22 per cent of ANZ's group cash profit of A$5.89b, an 18 per cent decline from a year earlier.
ANZ's dual-listed shares rose 0.4 per cent to $28.80 on the NZX, and closed yesterday at A$27.18 on the ASX.