Bain's compo claim bill at least $1.8m

NZ Newswire
2/08/2016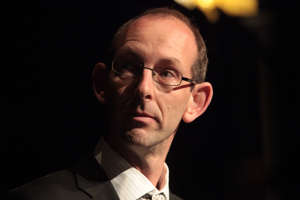 © AAP Image David Bain's six-and-a-half-year compensation claim for wrongful conviction and imprisonment has ended at a cost of at least $1.8 million to the taxpayer.
Mr Bain, who in his 2009 retrial was acquitted of the murder of five members of his family in Dunedin in 1994, has had his bid for compensation rejected.
However, the government, which wants to avoid further litigation, has agreed to make an ex-gratia payment of $925,000 to him, in recognition of the time involved and expenses incurred in pursuing compensation.
Since Mr Bain made his application in March 2010, there have been two inquiries and a peer review of the first inquiry at a total bill of almost $880,000.
That figure doesn't include costs incurred by Crown Law after Mr Bain filed judicial review proceedings over the handling the report from the first inquiry, which had recommended compensation.
The second inquiry, by retired Australian judge Ian Callinan concluded that Mr Bain hadn't established his innocence on the balance of probabilities - the threshold that must be met to receive compensation.
Mr Bain's team had made it clear they intended to challenge the Callinan report.
Justice Minister Amy Adams said on Tuesday that Mr Bain had accepted the ex-gratia payment in full and final settlement of all matters.
"This resolution is a pragmatic one that recognises the unique circumstances of this case and a desire on all sides to bring this matter to a close," she said.
Despite that, Mr Bain maintained his innocence and said Ms Adams, Mr Callinan, former justice minister Judith Collins and others "have all got it wrong".
"The fact of the matter is I am innocent and there's nothing else that I have to say," he said.
Mr Bain, 43, was convicted in 1995 on five counts of murder and spent 13 years in prison.
The convictions were quashed by the Privy Council in 2007 and he was re-tried and acquitted.
The first report on the case, by Canadian judge Ian Binnie in 2012, recommended compensation after concluding that Mr Bain was innocent on the balance of probabilities.
However, a peer review of that report by retired NZ High Court judge Robert Fisher, deemed it to be unsafe.
BAIN COMPENSATION CLAIM COSTS
Retired Canadian judge Ian Binnie's inquiry - $373,020.38
Retired NZ High Court judge Robert Fisher's peer review of Mr Binnie's report - $206,748.78
Retired Australian judge Ian Callinan's inquiry - $298,381.45
Government's ex-gratia payment - $925,000
Total - $1.8 million