Ban on plastic microbeads signalled

NZ Newswire
16/01/2017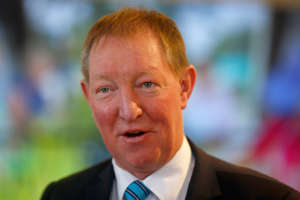 The government is proposing to ban personal care products containing plastic microbeads.
Environment Minister Dr Nick Smith announced the move on Monday, saying it affects about 100 varieties of personal care products in New Zealand, most of which are imported.
"We are proposing a ban on the sale and manufacture of personal care products in New Zealand containing microbeads because of the long-term risk they pose to our aquatic and marine environments," Dr Smith says.
The consultation document, managing microbeads in personal care products, is open until the February 28. The proposed ban under the Waste Minimisation Act is to take effect on July 1, 2018.
The microbeads are too small to retrieve or recycle and they don't biodegrade, Dr Smith says.
They're mistaken by marine life as food, causing long-term damage to fish and mussels.
There are biodegradable alternatives, he says.
The New Zealand move is part of a global push against the use of the tiny plastic beads.
"New Zealand is a small consumer of plastic microbead products by international comparison but this initiative is important for maintaining New Zealand's good name in marine stewardship," Dr Smith says.