Bank moves back government's belief

NZ Newswire
10/06/2016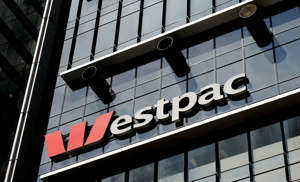 Decisions by two major banks support the government's belief that foreign speculators are just a tiny part of the house price problem says NZ Newswire's political writer Peter Wilson.
For more than a year, opposition parties have clamoured for government action against foreign property speculators.
Those investors have been blamed for fuelling Auckland's blazing market, shutting out first home buyers and destroying "the Kiwi dream" of home ownership.
They were an easy target, because they're not here, they're not like us and they don't vote.
Because no one knew how many there were it was easy to claim they were having a huge impact on the market.
Labour delved into a real estate agent's data and claimed nearly 40 per cent of Auckland buyers during a three-month period had Chinese names.
As Chinese make up nine per cent of the city's population, Labour figured the rest must have been offshore buyers.
The figures were disputed and Labour was accused of racism.
The situation changed in March this year, when the Department of Land Information released data gathered through new requirements for offshore buyers to register with Inland Revenue.
The LINZ data showed that during the first three months of this year, only three per cent of property buyers were foreigners.
Opposition parties dismissed the data as rubbish, and LINZ couldn't prove it was entirely accurate.
The government said it proved what it had been saying - foreign buyers were a tiny part of the market.
Nothing changed. Foreign speculators continued to be demonised and the government was still under the hammer for not doing something about them.
Now two of the four major banks are doing what Labour, the Greens and NZ First have been demanding.
Westpac has stopped lending to non-resident borrowers with overseas income.
ANZ has tightened its criteria for applications that rely on an overseas income.
The other two, BNZ and ASB, are expected to take similar action.
They're all Australian owned, and what is happening here is an extension of what has occurred across the Tasman.
Labour's Grant Robertson says it's proof the market is in crisis.
"Banks are acknowledging the housing market is out of control and foreign speculators are playing a big role, so they are limiting their exposure if it falls over," he said.
It doesn't seem to be quite that dramatic.
The banks aren't saying much but here's a Westpac spokeswoman: "The tightening of policy reduces risk and will contribute to further strengthening our home lending portfolio with customers who we have a deep and long term banking relationship with."
According to financial commentators, the banks are getting edgy about house prices and foreign buyers are the most risky.
It's difficult to be sure about their income and they can be hard to find.
The Reserve Bank is making noises about the possibility of debt-to-income restrictions on mortgage lending, and if that happened compliance could be tricky.
It's also assumed the banks wouldn't have moved against foreign buyers unless the impact on their business was negligible - which backs up the LINZ estimate.
In other words, they could afford to do it and the risk outweighed the gain.
And it's believed there may be an element of public relations involved.
The banks know there's concern about soaring prices, particularly among those who want mortgages, so they want to be seen to be "doing the right thing".
Westpac's comment about "further strengthening our home lending portfolio with customers who we have a deep and long term relationship with" seems to fit the PR angle.
So it seems that removing foreign investors isn't going to make much difference to the housing market, and might not have any impact.
But investors are still a big worry - here's what Reserve Bank governor Graeme Wheeler had to say at a finance and expenditure committee hearing on Thursday:
"In Auckland, investors account for about 46 per cent of the transactions. For the rest of the country it's around 40 per cent or a bit more, so it's very significant. That's providing a lot of impetus in the market."
If only about three per cent of those investors are foreigners, then the rest aren't.
Politically, they're much more difficult to deal with because they're voters.