Bank puts up debt-to-income proposal

NZ Newswire
25/10/2016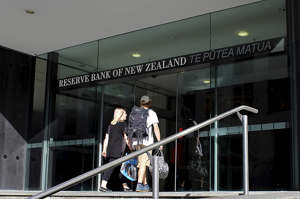 © Reuters The Reserve Bank wants to be able to use debt-to-income ratios to limit mortgage lending and cool down the housing market.
It already uses loan-to-value ratios to restrict lending and it's looking for another tool.
"The bank has put a proposal to the government, and the minister has asked the bank for further information," a spokesman for Finance Minister Bill English told NZ Newswire.
"A decision will be made in due course."
Debt-to-income ratios are used to link the amount of a loan to a person's income.
They're used in other countries, and in Britain the cap is 4.5 times annual income.
In Auckland, the average house price is around nine times the annual income of most families.
Labour doesn't think they should be used here.
"We have concerns that blanket debt to income ratios will exclude even more first home buyers from getting into a home," finance spokesman Grant Robertson said.
"More than a third of lending to owner-occupiers in the year to May was at a debt-to-income ratio of five or more."
Mr Robertson says the Reserve Bank is rightly concerned about the effect of high house prices on financial stability "but they are being left alone to deal with it by a government that has simply lost control of the issue".