Bapcor closes in on control of Hellaby

NZ Newswire
28/12/2016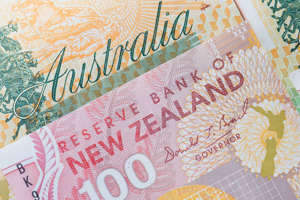 Australian listed auto parts company Bapcor is creeping closer to control of Hellaby Holdings, building a 47.5 per cent stake according to its latest disclosure.
Bapcor had 46 per cent of Hellaby as of its previous disclosure on December 21. Under its takeover offer made in October, it wants to buy up to 90 per cent of Hellaby at $3.60 per share, a threshold which would let it enforce mop-up provisions to take the company private.
Last week, Bapcor said it may waive the 90 per cent condition, making its offer conditional on it getting acceptances for 50 per cent of the voting rights, which it says it's confident of achieving, and its board will consider that option in early January.
As of the latest disclosure on Thursday morning it has conditional acceptances for a further 1.43 million shares, or about 1.5 per cent, based on the offer becoming unconditional. In its previous disclosure it had conditional acceptances for 3.75 per cent of the shares.
Hellaby operates automotive companies such as BNT and Diesel Distributors as well as shoe retailers Hannahs and Number One Shoes.
Its board has advised shareholders not to accept the offer, which it says undervalues the company. Bapcor lifted its offer to $3.60 this month from the initial $3.30 bid, but said it would not increase the price further despite Hellaby's directors seeking an additional 18 cents per share dividend.
The Hellaby board has provided first-half guidance for profit of up to $39.5 million, which includes a one-off $30m gain from the sale of its equipment group. The company has promised a special dividend if the offer fails. Bapcor's chief executive Darryl Abotomey said the guidance was disappointing, profit would be between $4m and $5m, compared to $4.7m a year earlier, once one-off gains were excluded.
Hellaby shares last traded at $3.50, and have gained 19 per cent this year, while ASX-listed Bapcor last traded at $A5.88, up 40 per cent this year.