Bashing after traffic incident in Waikato

NZ Newswire
13/01/2017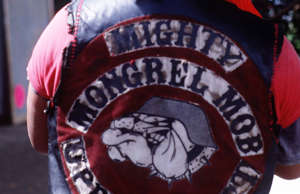 A Waikato man alleges he was beaten up by a patched Mongrel Mob member after a minor traffic incident in Horotiu.
The incident happened on State Highway 1 on Friday morning.
The victim called police from his home to report he was attacked by the driver of a car following a traffic altercation, a police spokeswoman said.
He told police he was dragged from the car and punched several times by a Mongrel Mob member.
Several other gang members were reported to be in the other vehicle, which left the scene after the alleged assault.
Police are investigating.
The man was dragged from his car and punched up to 10 times in the face in front of his son, according to his wife, who spoke to Fairfax Media anonymously.
An unnamed witness said a black Hilux driven by a Mongrel Mob member attempted to overtake a green Hilux coming off the roundabout and clipped it.