Bat v crowbar in attempted diary robbery

NZ Newswire
10/07/2016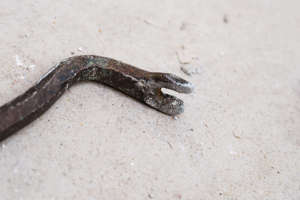 A Hikurangi dairy owner grabbed a bat to protect himself from robbers, one of whom was armed with a crowbar.
There was a scuffle during the attempted aggravated robbery on Sunday afternoon, leaving the dairy owner with a superficial head injury which did not require medical attention, police say.
There were four offenders and they fled in a blue car, without any goods from the shop.
A scene investigation is continuing and Northland police want to speak to witnesses.