Benefits, paid parental leave increase

NZ Newswire
31/03/2016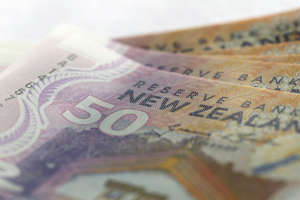 Beneficiaries with children will be getting an extra $25 in their pockets each week from Friday, but some will be hit with tougher work obligations.
They're among a raft of changes previously announced by the government that come into effect on April 1.
The benefit changes, unveiled in last year's budget, are part of Social Development Minister Anne Tolley's $790 million child hardship package, which also includes increases to working for families and childcare assistance for low-income families.
While beneficiary families will get a financial boost, it comes with tougher rules around when sole parents and partners of beneficiaries must be available to go back into part-time work.
From Friday, they'll need to be available for 20 hours' work a week once their youngest child turns three. Until now it's been 15 hours' work once the youngest child turns five.
Meanwhile, other changes coming into effect include an increase to paid parental leave from 16 weeks to 18 weeks.
The scheme will also be extended to more workers and primary caregivers, including Home for Life carers, whangai and grandparents raising a child.
Workplace Relations and Safety Minister Michael Woodhouse says the government has increased paid parental leave twice in the last eight years and while he's not ruling out future increases, they're not likely to happen any time soon.
"We've got to strike a balance between increasing it and keeping it affordable," he told reporters.
"I think we've done that at this stage."