Big Data Platform InsideSales.com Raises $100M From Polaris, KPCB At 'Nearly' $1B Valuation

TechCrunch
28/04/2014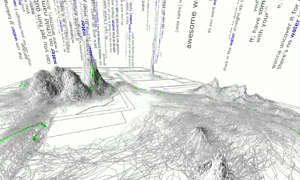 Another big round for a fast-growing enterprise startup.  has raised a mammoth $100 million, at what DJ's Venture Wire is reporting the valuation at "" $1 billion. Polaris Partners and Kleiner Perkins Caufield & Byers led the Series C round, with participation also from Salesforce, Acadia Woods, EPIC Ventures, Hummer Winblad, U.S. Venture Partners and Zetta Venture Partners.
InsideSales is one of the army of companies that is applying cloud services, big data and analytics to transform an area of enterprise services — in its case, sales.
"Customers, partners and investors frequently ask us what our secret sauce is," InsideSales.com CEO and founder Dave Elkington said in a statement. "Our secret sauce is our scientific approach to sales. We use data as a strategic weapon to systematically improve sales performance and drive sales growth for our own company and for customers who want to maximize revenue growth.
The move comes on the heels of the company raising $35 million in January 2013. In total the company has now raised . Headquartered in Provo, Utah, it first got its start as a self-funded entity.
We're reaching out to the company to get more information, but a news released notes that the money is going towards expanding its products and moving into new markets.
The company's mainstay today are two SaaS products called PowerDialer and mCall, respectively desktop and mobile apps that operate with Salesforce and offer users sales communications, gamification, predictive analytics and data visualization. The company says that in the last year it has seen growh of 107% with some 1,000 customers using its products, including large enterprises like Fidelity, Microsoft, Groupon, McGraw-Hill and Marketo.
The company doesn't spell it out but given the size of the round, I would not be surprised if we started to see some acquisitions coming from the company to bring in more features. There are a number of smaller startups out there right now making notable innovations, but the big question continues to remain whether you are a platform or a service that sits on top of a platform. This seems to be InsideSales' way of indicating that they're in to position themselves as the former, as they tap into what is estimated to be a market worth $12.8 billion for sales acceleration technology.
"Once in a while, a company has an opportunity to truly transform an entire industry," said Dave Barrett, managing partner at Polaris Partners, in a statement. "InsideSales.com is that kind of company. The reinvention of the sales industry is a once-in-a-generation opportunity. The company's patented technologies and runaway revenue growth, fueled by new customer acquisition as well as strong expansion of existing accounts, make it an incredibly attractive platform for the next generation of organizations who want and need to accelerate sales."