Bill will change election rules

NZ Newswire
11/10/2016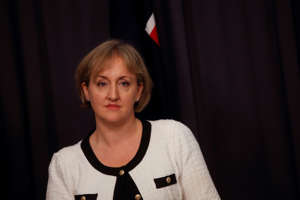 Changes to the rules around elections are in a bill that has passed its first reading unanimously in parliament.
Justice Minister Amy Adams brought it in, saying New Zealand had a robust electoral system that was regularly reviewed.
A parliamentary committee recommended the changes after receiving more than 200 public submissions.
An important change gives the Electoral Commission more time to count advance votes.
The commission needs to start earlier than it has in the past because more people are casting advance votes.
It prohibits electioneering inside advance voting places and close to their entrances.
Various forms will be made more voter-friendly, and all the changes will be in law well before the 2017 election.