Blenheim axe killer must stay in jail

NZ Newswire
27/03/2017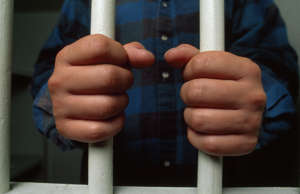 The Blenheim man jailed for murdering his sleeping wife by hitting her in the back of the head 22 times with a tomahawk has again failed to get an early release.
John Ericson has been declined parole a number of times since he was sentenced for the 1999 murder of Sandra.
Following another failed application in October, Ericson took the Parole Board to court, arguing "no sensible Parole Board" would have made that decision and there was nothing to suggest he was a risk to the community.
However, after going over the board's reasoning, Justice Rachel Dunningham, in a just-released decision, has rejected his appeal and says she is satisfied with the board's concerns about Ericson.
The board believed his psychological treatment should be completed before release on parole.
"This was central to managing the risk of offending behaviour when released to the community," Justice Dunningham said.
Ericson has previously appealed failed parole applications and in 2010 unsuccessfully asked for a royal pardon.