Blood-spilling second night postponed

NZ Newswire
7/04/2016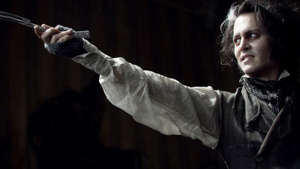 The second performance of St Kentigern's production of the blood-spattering musical Sweeney Todd has been postponed after the opening night put two young thespians in hospital with their necks cut.
The 16-year-old boys were taken to Auckland Hospital but are expected to be discharged on Thursday after things went wrong on Wednesday night.
The upmarket school isn't yet saying what happened to cause the injuries, suffered during its production of Stephen Sondheim's blood-soaked 1979 Broadway musical.
The play, set in Victorian London, contains scenes where the characters sitting in a barber's chair have their throats slit with a cut-throat razor.
They are then dispatched through a trapdoor to be cut up into filling for meat pies.
Audience members on opening night have reported not seeing anything untoward happen on stage.
In a statement, the school's head Steve Cole says Thursday night's performance will be postponed.
The musical is scheduled to run until Saturday night.
The school is investigating what happened but he wasn't saying what caused the cuts.
"Our priority is to continue to support the boys and their families, and we would appreciate if their privacy is respected," he said in a statement.
The incident happened just two days after the introduction of tough new rules came into force over workplace health and safety.
WorkSafe New Zealand says it has been advised and inquiries are being made.