Blue Apron Closes $50M Led By Stripes Group At $450M Valuation

TechCrunch
30/04/2014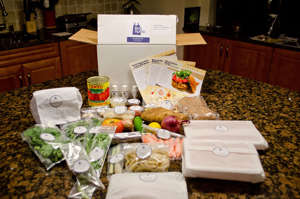 , food delivery service Blue Apron has closed a of funding led by Stripes Group.
According to our sources, the $50 million came at a $450 million valuation, and brings the company's total funding to $58 million.
Blue Apron offers fresh, interesting ingredients and instructions for making your own home-cooked meals. Customers pay on a per-week basis for $10 meals/person, usually in sets of three. So for a young couple using Blue Apron, the service costs around $60/week.
And at first glance, it might seem strange that a service offering less food for more money than a traditional grocery store would gain popularity, but it turns out that the "shopping" part of cooking at home is actually a real pain point.
Blue Apron has grown from delivering 100,000 meals/month in August of 2013 to 500,000 meals/month in March of this year. At that rate, Blue Apron is operating with a $60 million revenue run rate.
The key here is that Blue Apron can order food at bulk, wholesale prices without any going to waste, since users pre-order a week's worth of meals. But Blue Apron isn't alone in the space.
In New York alone, the company faces steep competition from , which has an almost identical offering. And that doesn't include smaller players like or incumbents like FreshDirect or AmazonFresh.
Still, Blue Apron seems to be doing big things, operating in most major markets on both the east and west coasts.
Previous investors include Bessemer Ventures, First Round Capital, and BoxGroup.