Blues back Ranger fined for drink-driving

NZ Newswire
27/07/2016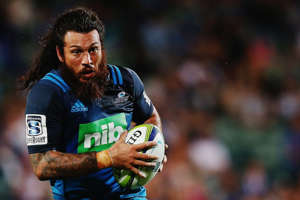 Blues back Rene Ranger faces New Zealand Rugby (NZR) misconduct proceedings after being fined in an Auckland court for drink-driving.
The 29-year-old former All Black pleaded guilty in Waitakere District Court on Wednesday to charges of careless driving and drink-driving arising from an incident earlier in July.
He was convicted and disqualified from driving for seven months, fined $800 and ordered to pay court costs.
Blues chief executive Michael Redman said it was disappointing Ranger found himself in that position, given his experience.
Redman said Ranger had accepted responsibility and would go through an internal process with NZR now the outcome of the court case was known.
NZR general manager of Neil Sorensen said the national body would work with the Blues to complete the process as quickly as possible.
"He has apologised to his employer and to those directly affected by his actions, and we commend him for that," Sorensen said.
"Rene is also an experienced campaigner and is well aware of the high standards that we set for all contracted professional players."
Sorensen said that, regardless of the outcome of the misconduct proceedings, NZR would work with the New Zealand Rugby Players' Association to ensure Ranger had access to the help he needed.
Ranger, who played a total six Tests in 2010 and 2013, has spent most of the past two seasons sidelined by injury.