BNZ Kiwisaver tops Consumer survey

NZ Newswire
24/05/2017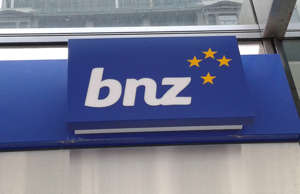 BNZ has come out on top in a survey of opinions about Kiwisaver providers, but Consumer NZ says the average level of customer satisfaction in the industry is disappointing.
Compared with an industry average of 46 per cent satisfaction with KiwiSaver providers, 68 per cent of BNZ KiwiSaver customers considered themselves very satisfied with the service they were getting, Consumer said.
Another 19 per cent of BNZ customers were somewhat satisfied.
Consumer NZ spoke to 1085 New Zealanders for the survey and its chief executive, Sue Chetwin, hopes the rest of the KiwiSaver providers will follow BNZ's lead.
But she said the 46 per cent average figure was disappointing.
The Consumer NZ survey found 76 per cent of KiwiSaver investors wanted to know where their money was being invested and 74 per cent said they would be concerned if their money was invested in the weapons industry.
"We are pleased to note BNZ has developed a policy to ensure it doesn't invest in companies involved in the manufacture of cluster munitions, anti-personnel mines, nuclear weapons and tobacco or tobacco products, as this is something that clearly concerns consumers," Ms Chetwin said.