Boil water notice for Waverley

NZ Newswire
27/05/2017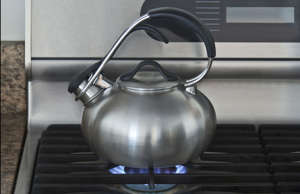 E coli has been found in the water supply in the South Taranaki town of Waverley.
The South Taranaki District Council said routine tests detected the bacteria, and investigations were under way to find the source.
The council says water bores have tested clear of the bacteria.
Residents are advised to boil all water used for drinking, brushing teeth or for food preparation until further notice.
Anyone showing symptoms of sickness should visit their doctor as soon as possible.
An outbreak of gastroenteritis in Havelock North in August 2016 shook public confidence in the water supply to the Hawke's Bay town. Some 5500 of the town's 14,000 residents were estimated to have become ill with campylobacteriosis.
Some 45 were subsequently hospitalised. It is possible that the outbreak contributed to three deaths, and an unknown number of residents continue to suffer health complications.
The outbreak was traced to contamination of the drinking water supplied by two bores.