BoP drivers best parallel parkers: survey

NZ Newswire
22/09/2016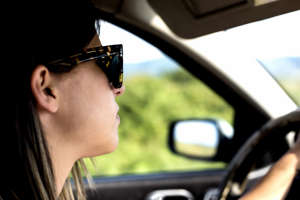 Bay of Plenty drivers are rated the country's best parallel parkers.
Those in Wellington are the worst, according to statistics on wheel rims scratched during parking.
The figures come from a survey by retail finance information researcher Canstar Blue NZ into car tyre purchasing.
General manager Jose George says 37 per cent of the 800 respondents "fessed up" to having scratched their wheel rims when parallel parking.
There was little difference between men and women, but there was between regions.
Bay of Plenty and Waikato parkers were the best, with only around a quarter of them saying they had scratched their rims.
At the other end of the scale, Wellingtonians were out their own, with half of them admitting to doing damage.
Percentages by region: Northland (39), Auckland (40), Waikato (27), Bay of Plenty (26), Hawke's Bay (37), Taranaki (32), Manawatu-Whanganui (33), Wellington (49), Canterbury (36), Otago (35), Southland (30).