Box, Foursquare, SpaceX Backer DFJ Growth Raises $470M For Later-Stage Investments

TechCrunch
5/05/2014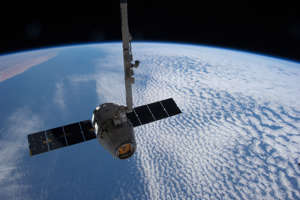 , the DFJ investment practice that focuses on later-stage investments in technology startups, has closed its latest fund of $470 million. This was an oversubscribed round that fund co-founder and MD Barry Schuler tells me was originally intended to be only $350 million. That underscores two things: a lot of companies that have sprouted in the last several years are now approaching much larger, mature stages; investors want to fund them in the hunt for the next .
As for where the money is going, Schuler says that DFJ has already made several investments out of this fund. These include rounds for DataStax, Formlabs, Foursquare, SimpliVity and Elon Musk's SpaceX. It's not clear whether he is referring to the company's most recent rounds — , for example, raised $35 million in December 2013 and cited DFJ Growth among the investors — or if these are investments yet to be reported.
Schuler says that focus points for this fund will be areas that may not have seen as much attention in the last couple of years, which he and the other partners think are going to re-surface in prominence again in the ongoing cycles of the tech world.
"We're pretty involved investors and we don't tend to follow the hot team du jour," he told me in an interview. "It's why you see us in Elon's companies Tesla and SpaceX. It's not areas that Sandhill Road was that interested in… We are very picky but we are also looking for companies that can be very big."
That interest, he says was what brought DFJ Growth to enterprise investments eight years ago. "I would say that we tend to be counter cyclic," he says. "In our first fund, no one wanted to touch enterprise at a time when we were investing in Good Technologies and Yammer and later Box. Now it's a very hot category."
Fast forward to today, and Schuler — who once was a CEO of AOL (long before it became an owner of TechCrunch) — has other ideas about what is hot and what is not.
Social is "cooling down quite a bit" although he says his firm sees this as "just a pause before the next new wave." Meanwhile, the big opportunity, he says will be in content and other media – "areas that have not been all that interesting to the venture world because of the multiples, but we think there are exciting plays there, interesting things coming out of media."
Think here not just of the explosion of new "screens" on which to consume video content in the form of smartphones and tablets, but also the rise of other kinds of new hardware, and the shift in how people spend their leisure time. This could be about investing in Netflix style companies, or those that are helping the Netflixes of the world deliver and monetise their products.
There is also another important financial trend among that does not appear to be going away — and judging from the latest developments of the IPO market, only growing.
"When we launched the first fund in 2006 the idea was that companies would be staying private longer and would need more capital and have bigger IPOs," he says. "What was just an idea for us at the time, we have now seen it play out in the last nine or so years and it has worked out well for us."
As tech continues to become mainstream and an increasingly central part of how our world functions, we're seeing a very rapid amassing of funds at the moment in the VC world to help startups rise to the challenge. Pinpointing just DFJ, this is DFJ Growth's third fund since it opened for business in 2006, and comes on the heels of an $405 million fund , and the closing of DFJ Venture XI, a $325 million fund for early stage investments, in . (That rapid amassing of investment money is another sign of the state of the market). In total, DFJ Growth has raised just over $1.165 billion for later-stage investments.