Boy, 10, among those shot on duck hunting opening day

NZ Newswire
6/05/2016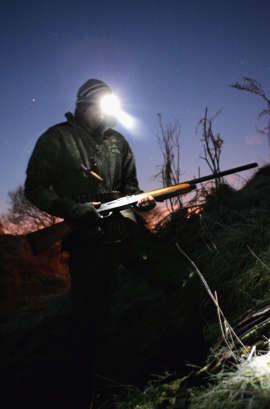 © Sandra Mu/Getty Images A duck hunter prepares his weapon. Three people, including a 10-year-old boy, have been shot in separate accidents on the opening morning of duck hunting season.
The boy was shot in the foot near New Plymouth, a 55-year-old man in the eye at Akitio in the Tararua district and another, in his 30s, in the wrist near Ashburton on Saturday morning.
The injuries marred what was a warm start to the season, many hunters reaching their bag limits.
The shootings were a disappointing aspect of the day, says Fish & Game's Don Rood.
"We can only repeat our call for a single-minded focus on safety rules - from every single hunter out there."
The shootings had to be viewed in the context of a unique event when up to 30,000 turned out to hunt on just one day.
"But, of course, any incident is one too many," he said.
Last year a 16-year-old died while duck hunting near Whakatane but Fish & Game says serious accidents are rare with four deaths since 1992.
Ahead of Saturday's opening morning safety messages were issued to hunters, urging them to follow gun safety rules.
Mountain Safety Council chief executive Mike Daisley says often there is a build-up to the opening day that makes it a festive event and people could forget basic gun safety.
"One of the most common things we see is people drinking at the same time as using firearms. If people see that sort of behaviour it's totally unacceptable.
I hope they step up and say something." Every firearm should be treated as loaded and hunters should be careful about where they pointed their guns, he said.