Budget attacked from left and right

NZ Newswire
26/05/2016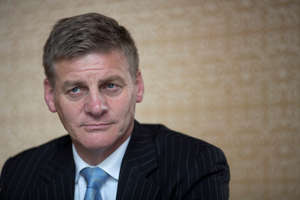 Bill English's careful and conservative budget is under attack from the left and the right.
Labour says the finance minister is "applying a sticking plaster to a compound fracture" while ACT is accusing him of insulting taxpayers by handing out corporate welfare.
The budget Mr English presented on Thursday forecasts a modest surplus of less than $1 billion, but that grows steadily until it hits $2.5b in 2017/18 and $6.7b in 2019/20.
If those forecasts hold, the government will be able to promise tax cuts in next year's election campaign.
He's put the most money where he thinks it's needed, into health and education.
There's help for vulnerable families, more funds for social housing and a $761m Innovative New Zealand package broken down into tertiary education, science research, apprenticeships and regional development.
Labour's finance spokesman, Grant Robertson, says the government has failed to tackle the challenges facing the economy - a housing crisis, an under-funded health system, and creaking infrastructure.
"There is nothing tangible in the budget to create more jobs, deliver a real increase in wages and diversify the economy through encouraging new and emerging business to grow and export," he said.
"The Reserve Bank governor will be kept awake at night.
"With the economy being driven by population growth, the inadequate announcements in infrastructure spending ignores Graeme Wheeler's plea for more economic legwork from the government."
Act leader David Seymour says the innovation package is corporate welfare.
"There is no public appetite for hand-outs to businesses," he said.
"The government could have simply used these funds to drop the company tax rate. That would help all New Zealand businesses, not just those that are politically trendy."