Budget surplus or deficit to be revealed

NZ Newswire
12/10/2016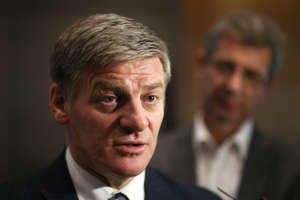 The government's final accounts for the 2015/16 financial year are about to be revealed, and they'll show how accurate the budget forecasts were.
When Finance Minister Bill English presented his 2015 budget it forecast a wafer-thin $176 million surplus for the year.
That's so small it could go either way now all the numbers have been crunched.
Mr English said at the time he didn't consider small surplus or deficit to be of any relevance, after the cliffhanger results of the previous year.
The government had promised to get the books back into surplus by 2014/15 and he was scorned by opposition parties when his 2014 budget forecast a deficit.
However, he triumphed in the end when the final accounts showed he had posted a surplus.
Mr English will be at the unveiling of the final accounts on Thursday and he'll give an update on the state of the economy.